Asphalt sealing protects and extends the life of your driveway, walkway, patio, parking lot, or road. Whether you have invested in one of our stunning blacktop driveways or added a stamped concrete surface to your home or business, you'll want to take the necessary steps to protect that investment.
At Wayne Paving & Gravel, our crews will work hard to provide the right sealcoating service to protect your asphalt surfaces from both chemical and environmental damage, including stains from oil and other chemicals, as well as exposure to sun, wind, and water.
Learn more about our asphalt sealing services below or Call 814-697-7191
Maintaining the Life and Look of Your Asphalt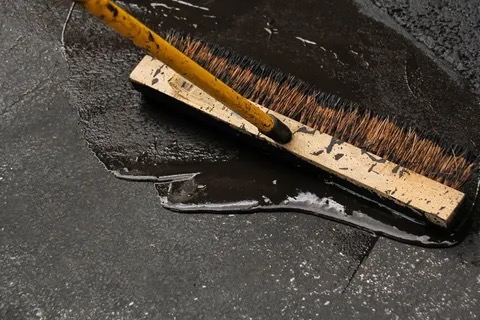 Crack Sealing:
Unsealed surfaces tend to crack and splinter when moisture seeps through them. As temperatures fluctuate, the moisture expands and contracts the surface from within, damaging it over time. If you currently have cracked and damaged asphalt, we can seal the cracks to make your driveway, walkway, or other asphalt surface look like new again.
Preventive Sealcoating:
Since we get all four seasons in this area, it makes sense to invest in your asphalt surface before the damage is done. Wayne Paving & Gravel can provide preventive asphalt sealing to make sure your surfaces are prepared to handle the coldest winter nights and the hottest summer days.
Contact Us Today to Get Started
Remember, regular asphalt sealing and maintenance costs less than complete repaving. To maintain your asphalt surfaces, call Wayne Paving & Gravel today. Whether you need to improve the safety or appearance of your paved area, we can help.