Concrete is rigid and strong, creating a long lasting pavement option. It can be colored and stamped for a decorative appeal. Due to its nature, concrete is the top choice for patios and sidewalks among our customers.
-CONCRETE SUPPLY-
Whether it is bridges, foundations, buildings or your own DIY projects, our experts are happy to assist you along the way.
At Wayne Concrete, our team is certified to install quality and highly specified concrete to meet the needs of our clients. Our professionally licensed concrete contractors adhere to all industry standards as specified by ASTM and ACI. Wayne Concrete is also Penn DOT and NY DOT approved. Our past projects include paving & concrete work for municipal water and sewer plants, airport projects meeting FAA specs, and Federal projects for the Department of Defense meeting nuclear regulatory certifications, Army Corp of Engineers, and the DGS.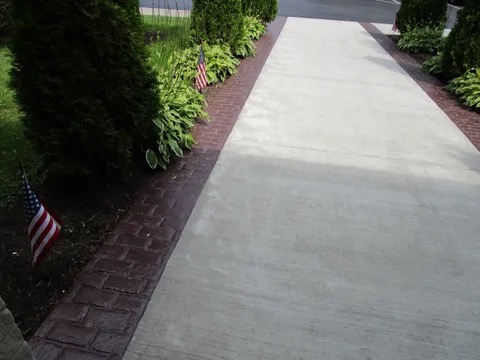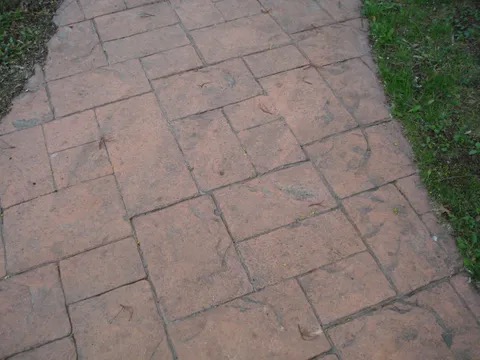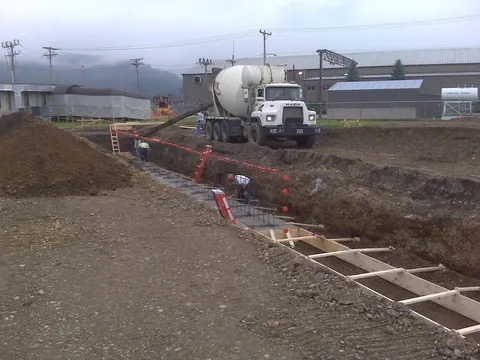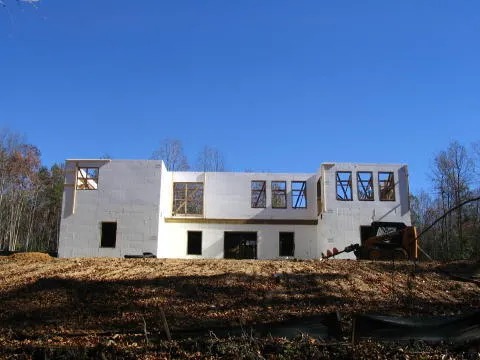 Quality Concrete Installation & Maintenance
Designed to carry and support heavy loads including trucks & boat traffic, properly maintained concrete can last up to 30 years. For the best results, it is important to apply a quality sealer within 30 days. We also recommend the use of de-icers and protecting the concrete from exposure to liquid fertilizer. For additional information, please see our FAQ page.
Concrete Options:
At Wayne Paving & Gravel, we offer a variety of concrete options that go above and beyond the traditional mixture of sand and water. If you're looking for an environmentally friendly, cost effective, and energy efficient solution for your home or commercial paving projects, consider the many types of concrete available to find the one that's right for you.
• Conventional Readymix Concrete:                                                                                                                                                                                  Concrete specifically manufactured for customers' projects. A mixture of cement, water, and aggregates such as crushed stone or gravel. A rigid, strong, and long-lasting pavement option.
• Pervious Concrete: 
When it rains, it drains. Pervious concrete is designed to specifically allow water to pass through it which offers many benefits. Eliminating storm water issues and water build up by acting as a natural drain, it can provide LEED points for developers and architects. Pervious concrete must be placed by a NRMCA certified contractor for pervious concrete installation. Please see GreenConcrete for more information.
• Insulated Concrete Forms or ICF:
Energy efficient, home builders and developers across the country are using this product for its ease of application and the energy savings it offers customers. Wayne Paving & Gravel proudly supplies LOGIX, and our professional team of concrete contractors can assist you with questions regarding the ordering and placement of ICF.
• Roller Compacted Concrete:
Roller Compacted Concrete gets its name from the construction process used to install it. RCC has the same basic ingredients as conventional concrete, but differs in that it is applied using an asphalt paver and roller. With our experience in both asphalt sealing and paving, Wayne Paving & Gravel uses our combined experience in these fields to ensure our customers' complete satisfaction.
Lean more about RCC.
Our Comprehensive Concrete Services Include Decorative & Stamped Concrete
With its light color and ability to choose from a variety of stains as well as stamped concrete designs, concrete it is the perfect way to add a unique aesthetic to your home.
Our concrete contractors proudly carry a wide selection of Davis Colors, made exclusively for use as both interior and exterior concrete. This color is added to the concrete during production process to ensure that when applied, it will spread evenly throughout the concrete, not just the surface. Our colored concrete services can be used with our stamped concrete as well as to enhance the look of flat, and pervious concrete.
We have several stamp patterns that can be rented daily to our concrete customers. We recommend that our customers call ahead for color choices & stamp rentals. View our selection of available stamped concrete designs below.
View Our Stamped Concrete Brochure
Call Our Concrete & Paving Contractors for Trusted Concrete Work You Can Rely On
For everything from stamped concrete driveways, beautiful backyards, to commercial paving, contact us today! Proudly serving Wellsville, Olean, & Ellicottville NY, as well as Bradford, PA and the surrounding areas, call today to discuss your next project at 814-697-7191 or  email us today.