RCC – Tough, Fast, Economical.
Roller compacted concrete (RCC) gets its name from the method used to make it. It's composed of the same ingredients as traditional concrete, but it is laid with an asphalt paver and roller. Unlike traditional concrete, however, RCC is drier, which makes it simpler, faster, and more economical. RCC will resist rutting and won't deform or soften when exposed to heavy loads or high temperatures. Also, if any fuels or hydraulic fluids happen to spill on RCC during transport or any other time, it will not deteriorate.
Trust Our Concrete Contractors for Roller Compacted Concrete Services You Can Rely On
RCC is a great choice for any tough-duty concrete project, such as a parking lot or container port. RCC can resist damage due to temperature changes, withstand heavy loads, and serve a variety of applications.
Wayne Paving & Gravel has years of experience with both paving and rolling concrete, and that includes plenty with RCC. We are the concrete contractors of choice for Bradford, PA; Olean, NY; Ellicottville, NY; and all the surrounding areas. Call us regarding all your concrete needs, from stamped concrete to roller compacted concrete, and more!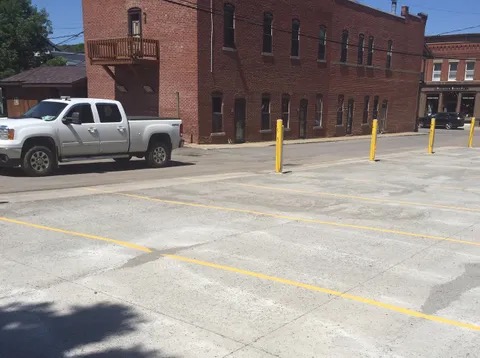 Small commercial parking lot in Ellicottville, NY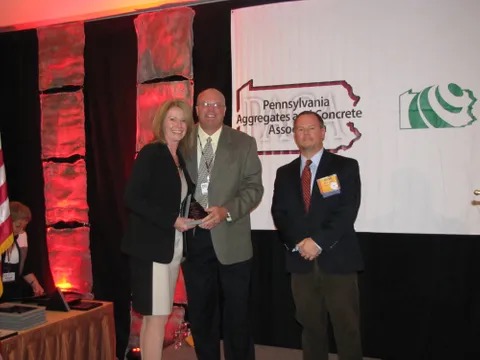 Award presented by Pennsylvania Aggregate and Concrete Association to Wayne Paving & Gravel for "2014 Captain of Concrete Award" for Industry leadership in promoting Roller Compacted Concrete